Award Season is officially upon us and you know what that means...lots and lots of red carpet moments. I don't know about you but the red is my favorite part of the shows, which I occasionally flip to during reruns of the Kardashians.
I of course put on my Joan Rivers hat last night and made my very own best/worst dressed list and added a lot of my commentary too, much to the annoyance of my roommate (she doesn't seem to think I am nearly as funny as Joan).
Best Dressed:
Zooey Deschanel in Oscar de la Renta: I'm typically not a fan of Zooey Deschanel's red carpet looks but I died for this look - besides that weird flower in her hair. Who ever can pull off a crop top on the red carpet is for sure best dressed in my book.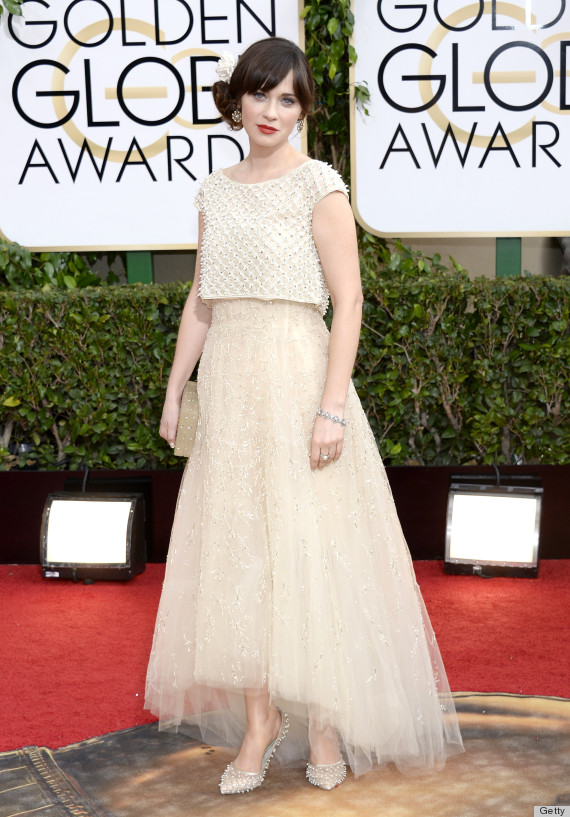 Sofia Vergara in Zac Posen and Lorraine Schwartz: I mean Sofia straight up killed it last night, that dress and necklace were pretty much made for each other.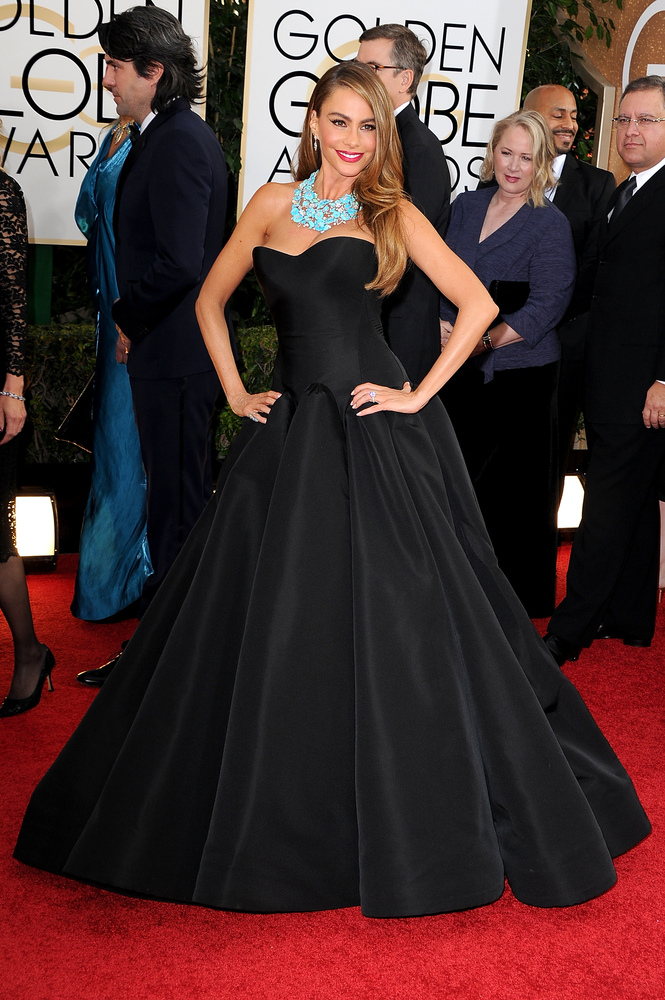 Emma Watson in Dior: She can literally pull off anything, even a mullet dress on the red carpet (I doubt that Dior called it this though). I wonder if she pulled a confundus charm on Raf Simmons (the head designer for Dior, btw)
Business in the front: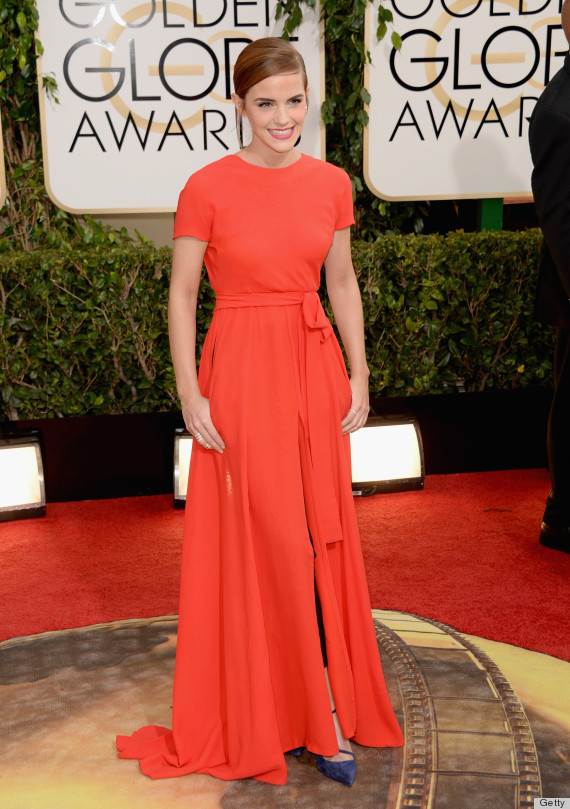 Party in the back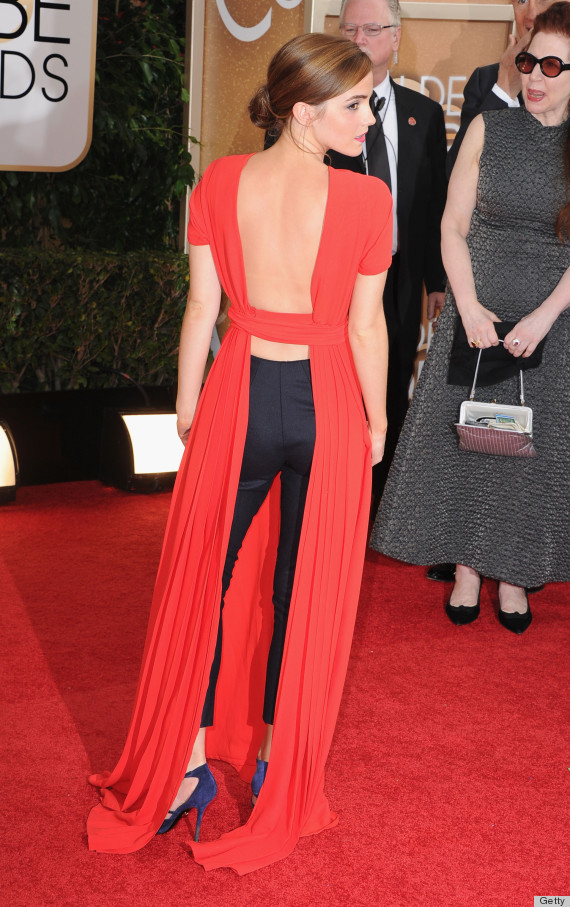 Lupita Nyong in Ralph Lauren: This was the best dressed look of the night for me. I didn't even know who she was before yesterday either, pretty sure she will be a household name after that cape she totally rocked on the red carpet.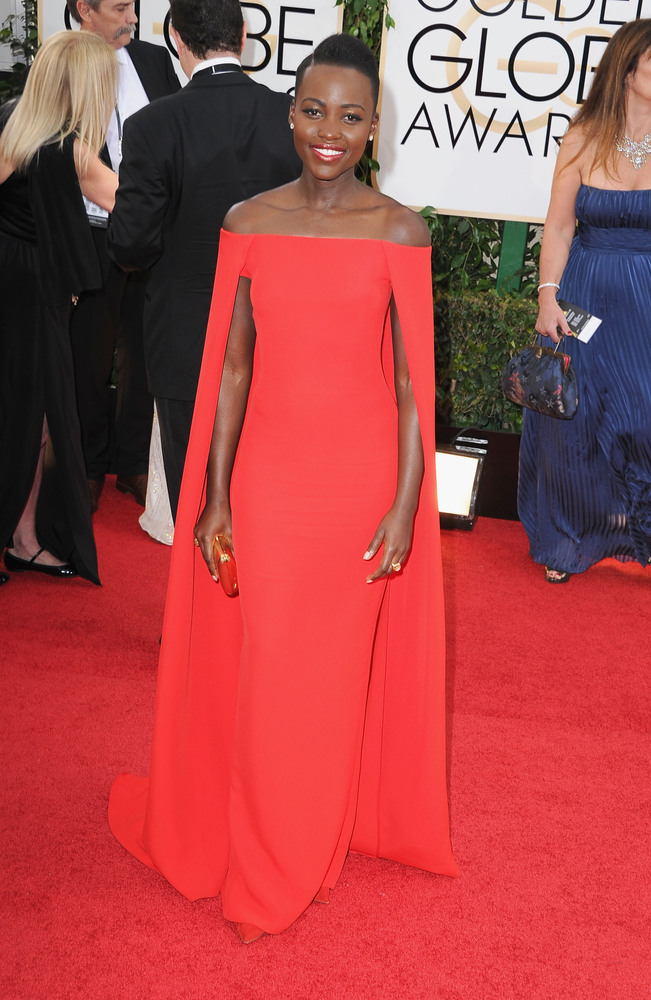 Now on to the fun part, the Worst Dressed list...
Drew Barrymore in Monique Lhullie: I really really really hate to do this because I just love her so much but Drew Barrymore's dress last night looked like a bird threw up on her, what was she thinking!!!!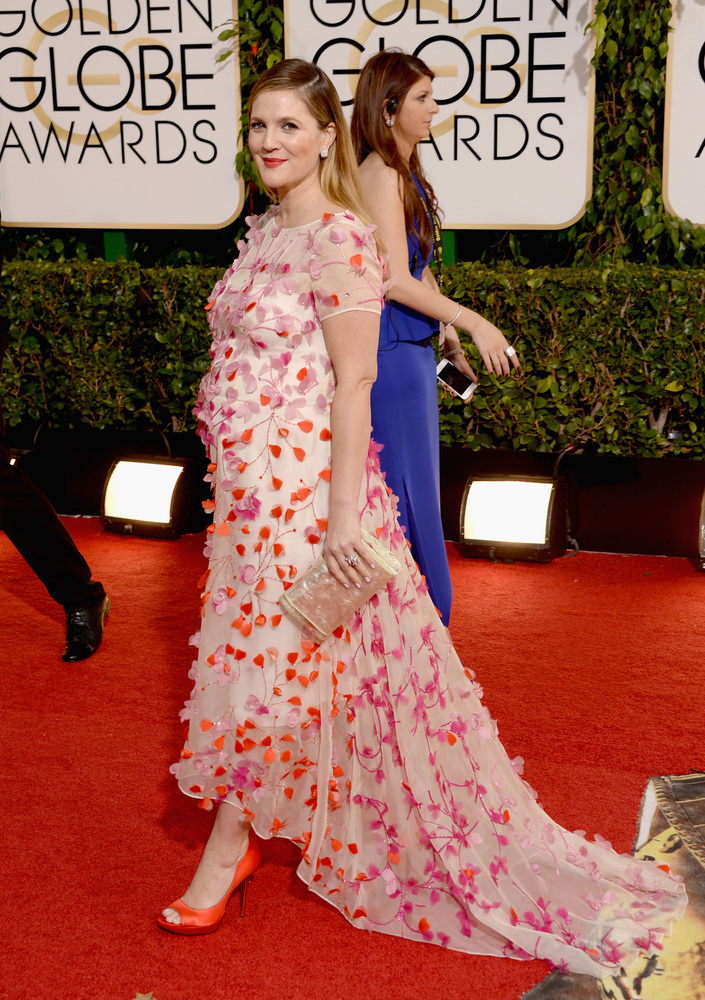 Taylor Swift in Carolina Herrara: I think Taylor Swift was planning for an embarrassing situation at the Globes last night, since her dress looked like it was tucked in to her underwear after going to the restroom....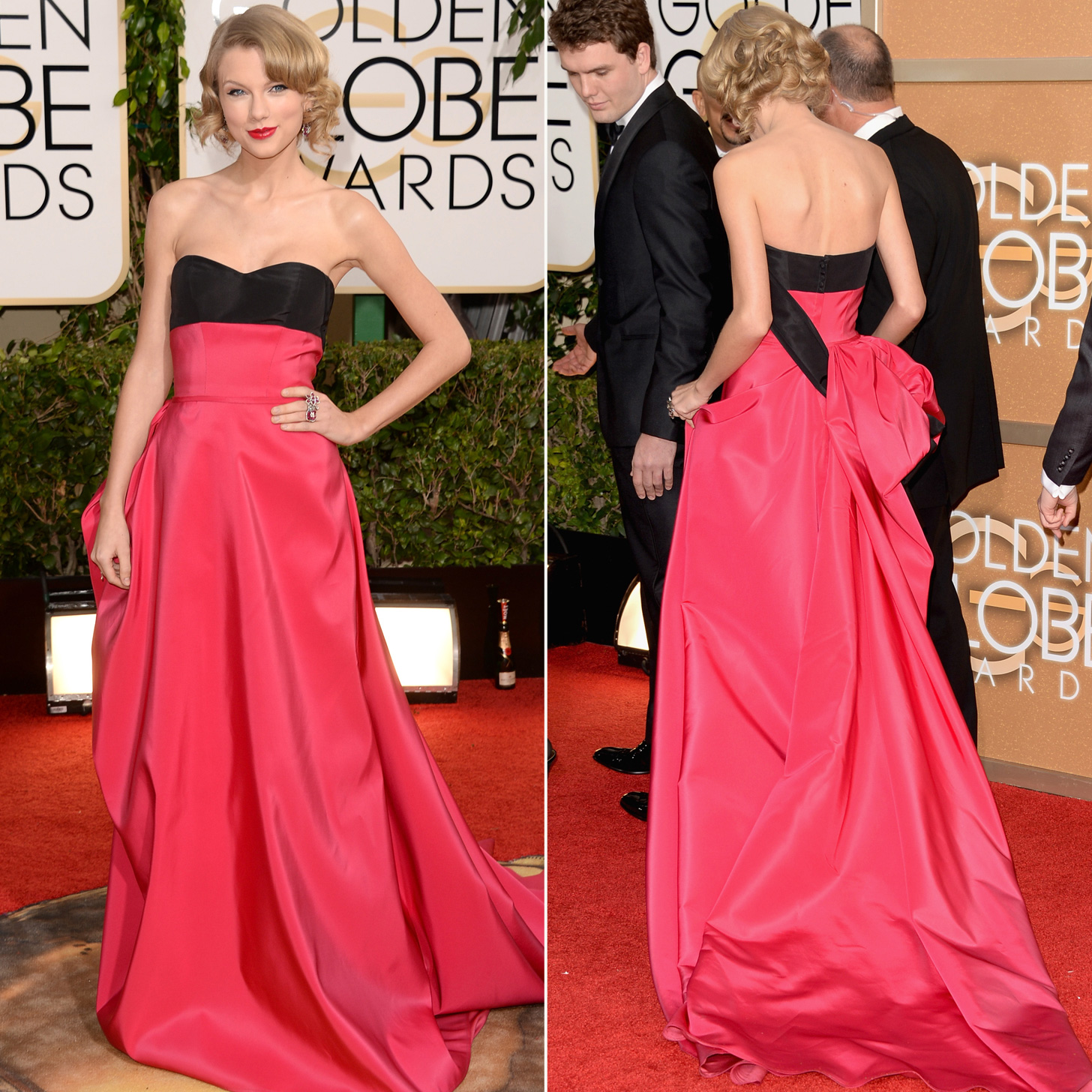 Heidi Klum in Marchesa: Is it just me or has Heidi Klum's fashion gone way down hill, since she divorced Seal? Sorry Heidi but you look like you are going to a luau with that dress and necklace #fail.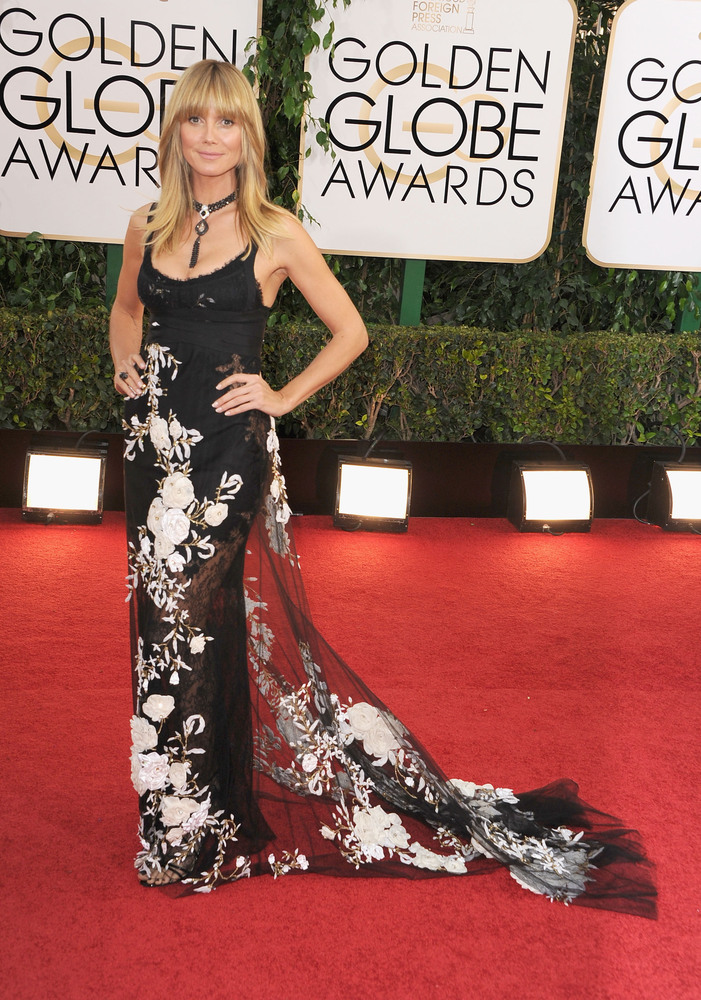 Julia Roberts in Dolce and Gabbana: My worst dressed look of the night goes to Julia Roberts....why she felt the need to add a collared shirt to this dress is beyond me - she would have looked gorgeous without this!