My instagram following list is pretty embarrassing, I follow almost every celebrity and reality star that are on insta (the ones that aren't super instagram annoying that is...Rhianna and J Biebs, I'm looking at you). As I'm casually perusing my instagram the other day, I came across an amazing living room that Kourtney K posted, turns out it was a picture of her house that was featured in
InStyle
. Being a Kardashian fan (don't judge me!) I obviously had to immediately take a look and then follow her interior designer,
Jeff Andrews
, right away.
I think that Kourtney has the best style, by far, out of all the Kardashians and her house is seriously stunning. It's very whimsical - Kourtney was going for the Alice and Wonderland look, Scott likens it to Beetlejuice (potato potato). I don't think I would ever design my main house like this, but if I had a spare or two lying around (because, that will probably never happen) I think I would definitely get some major inspiration from Kourtney.
Love that she got these chairs from a vintage Mercedes Benz dealership. I also like the sentiment of having her fathers old desk in her current office, I wonder if those drawers ever held that infamous glove though...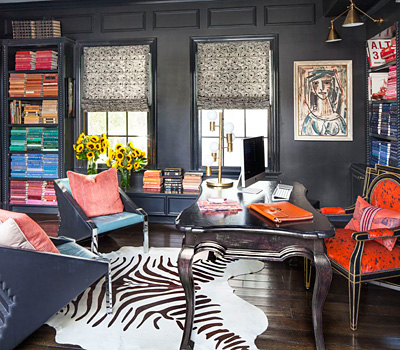 Not quite sure how I feel about a neon sign in your master bedroom but I am crazy about those roman shades and the trunk at the foot of the bed.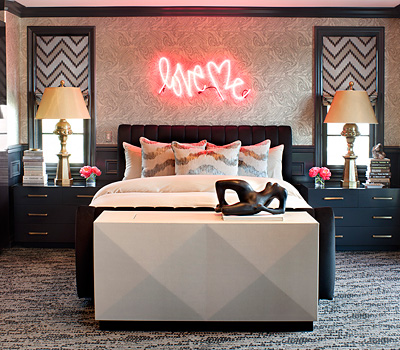 They probably don't film many scenes in Kourtney's house because everyone would be focusing on the amazing interior vs the Kardashians. I'm sorry but that teepee is just so cute and it fits right in.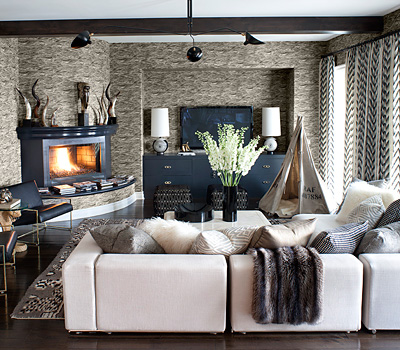 This has to be my favorite room of the house, uber funky and uber cool. Also, I want that coffee table - can Kourtney take me vintage shopping with her???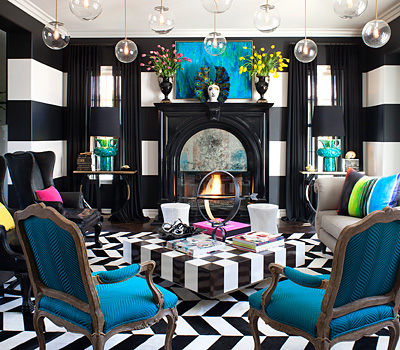 That mini piano is freaking adorable.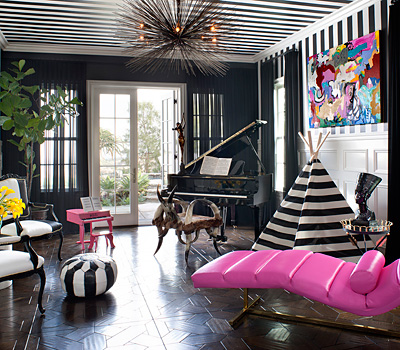 Penelope's (btw Kourtney did a pretty good job on the kids names right?) room is a pretty cute girls room - no wonder it' s Kourtney's favorite room in the house. Who wouldn't want confetti and that turquoise chandelier in their bedroom.